Back To Top
Our Mission
From cells to therapeutics, organs and sustainable source of food
We convert cells from humans and animals into a competent, functional skeletal muscle tissue to model diseases, develop diverse therapeutic modalities, regenerate aged muscle, grow organs and make synthetic meat.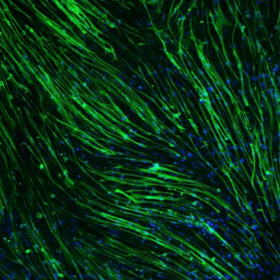 Cell & Tissue Growth, Organs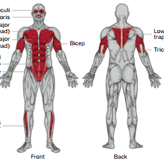 Therapy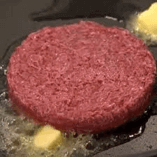 Synthetic Meat

Muscle Regeneration
What we Do
We use healthy or affected skeletal muscle progenitors cells to model neuromuscular diseases and to discover diverse therapeutics.
Our proprietary skeletal muscle differentiation platform reliably and reproducibly converts pluripotent or embryonic stem cells into satellite cells and myoblasts with high regenerative potential. This process does not require genetic intervention or cell sorting. It yields a homogeneous and physiologically competent population of cells and/or cultures immediately suitable for screening and advanced drug discovery.
Our Competitive Advantages
Therapeutic candidate GBC0905 for the targeted treatment of FSHD

Orphan Drug Designation (ODD) status granted by the FDA In May 2018;
aimed to treat, delay and/or slow down progression of the disease;
potently and synergistically targets multiple mechanisms of DUX4 toxicity;
affects both DUX4 gene and respective protein activity;
displays large efficacy-safety (therapeutic) window, suitable for once-daily oral administration;
Skeletal Muscle Platform

yields pure, fully competent progenitors with therapeutic regenerative potential including muscle stem cells (satellite cells)
suitable for disease modeling, sophisticated screening, functional assays
produces 2D/3D models of the skeletal muscle
works with embryonic and pluripotent stem cells of diverse origin and genetic background
Pipeline
Accelerated discovery-to-clinic timelines for clinical development of diverse therapies to treat skeletal muscle.
Facioscapulohumeral Dystrophy (FSHD, TYPES I/II): GBC0905
Satellite Cells for Muscle Regeneration
Spinal Muscular Atrophy (Skeletal Muscle)
Kennedy's Disease (SBMA)
Generation of Improved 2D & 3D Skeletal Muscle Cultures
Mini-muscles: collaborative efforts
Substrate firmness: align myofibers, promote maturation
Stem cell derived organoids/3D cultures: realistic tissue milieu
Clinically relevant assays

contraction force, satellite cell niche, environment

Myocea collaborates with:

Industry

: Vala Therapeutics, Cytoo on organoids, mini-muscle

Academia

: University of Massachusetts Medical School (Dr. Charles Emerson, Jr), Duke University (Dr. Nenad Bursac)

Advocacy

: FSH Society, FSH-MD Support Group UK

Media

: AMSBio, Aurorea, Funakoshi
Timeline
Genea Biocells Founded in Australia

2012

Genea Biocells, the predecessor of Myocea, was founded by Genea, a leading IVF company from Australia with the world's largest embryonic stem cell bank, to focus on disease modeling using human embryonic stem cells

Genea Biocells moves to the U.S.

2014

Genea Biocells established business in San Diego, U.S. to focus on developing therapeutic pipeline to treat muscular dystrophies including facioscapulohumeral dystrophy ("FSHD")

Therapeutic candidate GBC0905 to treat FSHD discovered

2018

Genea Biocells received an Orphan Drug Designation from FDA for its small molecule GBC0905 as a lead agent to treat FSHD

Operations restarted as Myocea, Inc.

May-June 2019

Subsequent to the sale of Genea in late 2018, operations restarted as Myocea, Inc. with all key intellectual property and know-how retained

IND enabling studies for GBC0905

2020

Operations re-started in San Diego, CA; IND enabling studies and clinical evaluation of GBC0905, skeletal muscle media and satellite-like cells regenerative medicine

IND filing and anticipated Phases I/II clinical studies

2021

Projected IND filing and start of Phase I clinical studies for GBC0905
Management Team
18 years experience in cell/stem cell biology focused on laboratory applications, scale up, assay development, production and automation; experienced in clinical regulatory and biosafety disciplines; Director of Operations.
Board of Directors
PhD, Founder and Chairman of the Board
Over two decades of drug discovery and development expertise in pharma and biotech companies including Amgen, ImClone/Lilly, deCODE, Genea Biocells; diverse modalities in mid/late stages of clinical developments to treat oncology, CNS, metabolic and neuromuscular disorders with specific emphasis on rare diseases; over 170 peer-reviewed publications and over 60 granted patents and patent applications.
Scientific Advisory Board
Dr. Emerson is a key opinion leader in the field of muscular disorders. His research has focused on defining transcriptional networks and signaling pathways that control the specification and differentiation of skeletal muscle progenitors. Current studies utilize iPSC and xenograft technologies to  model the molecular pathology of  facioscapulohumeral  (FSHD) and LGMD2i  muscular dystrophies.
Contact Us
Want to say hello? Want to know more about us? Give us a call or drop us an email and we will get back to you as soon as we can.
© 2023 MYOCEA - All Rights Reserved - Terms of Service